Body Image After Weight Loss Surgery
Several people have commented about body image when we were talking about sex. Some women stated they didn't like to undress in front of the spouse. As most of you know, patients may develop loose skin and the breasts may "deflate" after surgery.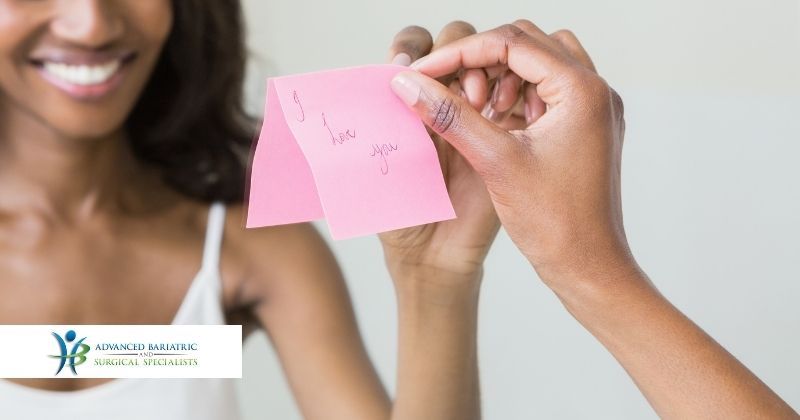 I will encourage each of you to love yourself as you are…regardless. Whether you're overweight or underweight, tight overweight skin or loose skin, young or old. Learn to love yourself for your mental and emotional health. You say "how do we do that?"…the answer is simple. You must practice it. Consciously tell yourself the positive things. Work on repeating the positive things about yourself but be realistic. Ask the trustworthy people in your life for feedback too.
If you can't learn to love yourself when you're overweight with tight skin, you probably won't love yourself when you're thin and have loose skin. Hopefully, you love your kids whether they are thin or overweight. Hopefully, you love your kids in spite of their stupid behaviors. We are supposed to love our kids with unconditional love…i believe God taught us that (but you decide for yourself). Learn to love yourself the same way…unconditionally. You are beautiful and valuable in many ways. The world may not always see your beauty or value, but that's ok. Focus on the positive. Consider seeing a counselor if you're having trouble navigating this.
Having said all that…also work on physical self improvement. Go to the gym. Tone up. Get a personal trainer and get in better shape. Set realistic goals for yourself (along with your trainer) and set your mind to achieve them. Consider plastic surgery to remove the loose skin or "re-inflate" the breasts…there's no shame in that. I hope each of you will take pride in your appearance. I want to help you LOOK AND FEEL BETTER!
Finally, don't avoid me. I know that I'm not always the easiest to talk to…when a patient feels that they are being yelled at…they are the ones yelling at themselves. If they feel judged, they are the ones who are judging themselves. When I see problems, I call it like I see it. I'll keep working on softening my approach…but I'll ask you to work on not avoiding conflict. When patients avoid me, they are usually embarrassed, ashamed or mad. These are all emotional responses that keep you from dealing with the root issue. Remove all shame. "Fess up" to your behavior. I am here to help you.
~Dr. Chang
Comments are closed.