Our Dedicated Surgical Staff
Iliana Clauson – Office Manager
"On behalf of the office staff of Dr. Chang, I would like to welcome you! I work behind the scenes to ensure each patient is taken care of adequately. Our goal is that each of our patients are satisfied with their care while visiting our office.
If you have any questions or concerns, please don't hesitate to give our office a call! Thank you for your interest in our services."
My e-mail is iclauson@absspecialists.com
Stacie Knight – Patient Coordinator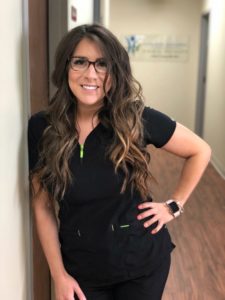 My name is Stacie Knight and I'm happy and excited to join the staff of ABSS. I come to the office with years of experience in the medical arena including a period of time in bariatrics. I am very centered in customer service and solutions. All this and more will be used to make sure prospective and current patients have the best patient experience possible. Our whole focus is making sure your journey to better health is one of the best things that ever happened to you. I look forward to meeting you and being of service to you and your loved ones. Come by and see me, and let's make this journey successful!
My e-mail is sknight@absspecialists.com
Lori Jochen & Yadira Aguirre – Patient Liaisons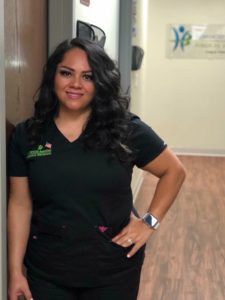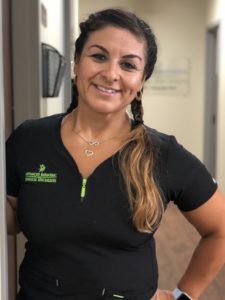 We are the gears behind the machine! From the time that you first request information, up until you go to surgery, we will be with you…we help prepare patients for surgery and their appointments. We want you to know that you are not alone and we're here to help. We gather information such as: insurance benefits, weight history, diet and exercise notes, etc…. we want to make the process as easy and smooth as possible.
Our e-mail addresses are ljochen@absspecialists.com and yaguirre@absspecialists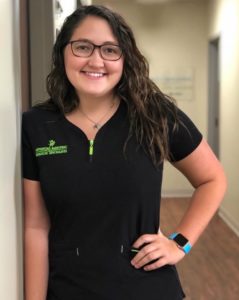 Erin Davis – Receptionist
I am responsible for greeting you with a smile as you walk into ABSS, making sure you feel comfortable in your visit with us.
I am the first person you see as you check in and begin your journey to a happy and healthier life.
My e-mail is edavis@absspecialists.com
Yesenia Rangel – Billing Representative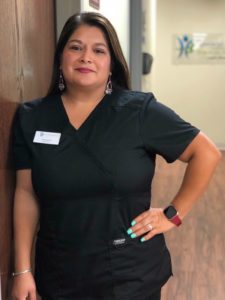 My name is Yesenia and I'm excited to join such a wonderful organization.
I bring my years of experience in billing and general medical office to the office and will help in keeping the office run smoothly.
My passion for helping patients achieve a better and healthier life is perfect for what ABSS is all about. When you're in the office
stop by and say hello and let me know what I can do to help.
You can also reach me at my e-mail: yrangel@absspecialists.com