Our Dedicated Surgical Staff
Iliana Clauson – Office Manager
"On behalf of the office staff of Dr. Chang, I would like to welcome you! I work behind the scenes to ensure each patient is taken care of adequately. Our goal is that each of our patients are satisfied with their care while visiting our office. If you have any questions or concerns, please don't hesitate to give our office a call! Thank you for your interest in our services."
My e mail is… iclauson@absspecialists.com
Lisa Baker – Certified Nurse Practitioner
I am here for you.  I hope to help you improve your quality of life…you may need surgery, you may not.  I will explain all your options. My hope is to help you make informed decisions about your healthcare.
I joined Dr. Chang about 2 years ago and it's been the best part of my professional career…almost the best part of my life (except for my family)!  I have learned so much from him.  Even after 2 years, I still think he walks on water!  I love that guy!!!
 My e mail is… lbaker@absspecialists.com
Jenni Williams – Patient Advocate
I am likely to be your first "in person" contact  with ABSS.  I receive all your emails with inquiry information as well as faxes from your doctors office.  What I do next is check with your insurance for specifics about you coverage.  After I find out all I need to know to help you best I communicate with you about this information and we then schedule your first visit with Dr. Chang or Lisa.  I look forward to being a part of you journey to better health through medical weight loss or bariatric surgery !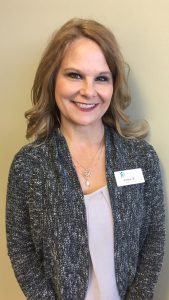 My e mail is … jwilliams@absspecialists.com
Lori Jochen & Yadira Aguirre – Patient Liaisons
We are the gears behind the machine! From the time that you first request information, up until you go to surgery, we will be with you…we help prepare patients for surgery and their appointments.  We want you to know that you are not alone and we're here to help.  We gather information such as: insurance benefits, weight history, diet and exercise notes, etc…. we want to make the process as easy and smooth as possible.
Our e mail addresses are…  ljochen@absspecialists.com, and yaguirre@absspecialists.com
Terry Rivera – Medical Assistant
Hi!  When you arrive at our office, I will obtain your vital signs and enter your information into the computer for your visit.  I hope to put you at ease with this process.  I know that doctors visits can be anxiety provoking.  I will take you to an exam room to allow you to rest (and let your blood pressure calm down).  I weigh patients and obtain their body fat readings…patients love seeing their weight and body fat readings go down!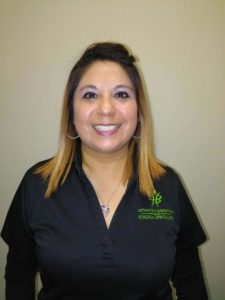 My e mail is… trivera@absspecialists.com
 Joe Garcia – Medical Assistant
I am the last person you see when you're done with your appointment and ready to go.  I'll be glad to help you schedule your next appointment with Dr. Chang or Lisa as well as any labs or other diagnostic testing ordered by Dr. Chang or Lisa.  When you need vitamins I'm the one to check with.  I enjoy watching our patients as they head home with a smile after great results from their visits.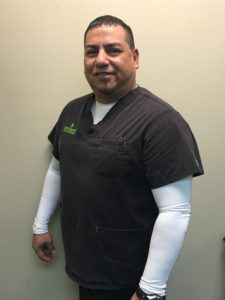 My e mail is… jgracia@absspecialists.com
Erin Davis – Receptionist
I am responsible for greeting you with a smile as you walk into ABSS, making sure you feel comfortable in your visit with us. I am the first person you see as you check in and begin your journey to a happy and healthier life.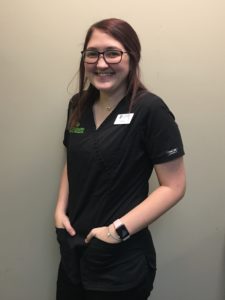 My e mail is … edavis@absspecialists.com
Chris Jochen – Physician Liaison
I am excited and honored to be Cr. Chang's Physician Liaison.  In this role I have the pleasure to visit the offices of many of our referring physicians.  While there I interact directly with the doctors, PA's and NP's, nursing and referral staff, and the rest of the support staff in the offices.  I deliver clear clinical information about how Dr. Chang and the staff of Advanced Barbaric and Surgical Specialists can help patients in their journey to better health. I also share educational materials and work to facilitate any and all issues that may arise for the offices and patients in this process. A huge part of my message is that Weight Loss Surgery is the best answer for their Clinically Severe Obese Patient's health issues.
If you are a physician looking to make a referral, I will make sure you have all the information and communication you need.
If you are a prospective patient I want to applaud you for taking this important step in your journey.  I will do everything I can to make your journey to better health successful.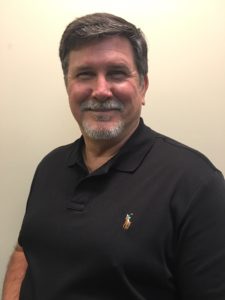 My e-mail is… cjochen@absspecialists.com