Bariatric Surgery Options
Advanced Bariatric & Surgical Specialists, with locations in both Victoria and Corpus Christi, Texas, offers weight loss surgery options to effectively treat obesity. Severe obesity is a disease that, in the past several years, has become more widespread and has grown to epidemic proportions. Dr. Craig Chang, FACS firmly believes that obesity is not caused by a character defect, or a simple lack of will power, rather it's a medical condition that affects almost 20 million Americans and has become the greatest health care problem in the United States today. People with obesity are at a greater risk for co-morbid conditions such as:
Diabetes
High Blood Pressure
Sleep Apnea and
Heart Problems
Moreover, excess weight impacts your health, your self-esteem, and your relationships.
It's time to break the cycle of failure and hopelessness. Let us help you succeed. We've done it a thousand times before and we can also do it for you. We'll create a treatment plan with you, specific to your needs and goals. And we're confident you can succeed with weight loss (bariatric) surgery. 78% of our patients have already achieved their weight loss goals. Maybe it's time for you too. Learn more about the bariatric procedures we offer below:
Diet and exercise are most often ineffective in cases of severe obesity. Chances are you've been down that road before, tried "everything" and done the "yo-yo" dieting, which only hurts your body and increases your feelings of hopelessness. Each diet failure makes you feel like a failure, but there is hope.
Do I Qualify for Weight Loss Surgery?
If you are considering weight loss surgery, you'll want to learn about these life-changing procedures. Beyond exploring procedure options, you likely have several other questions about bariatric surgery. We're here to answer all your questions, the first of which may be: Am I a Candidate for Weight Loss Surgery?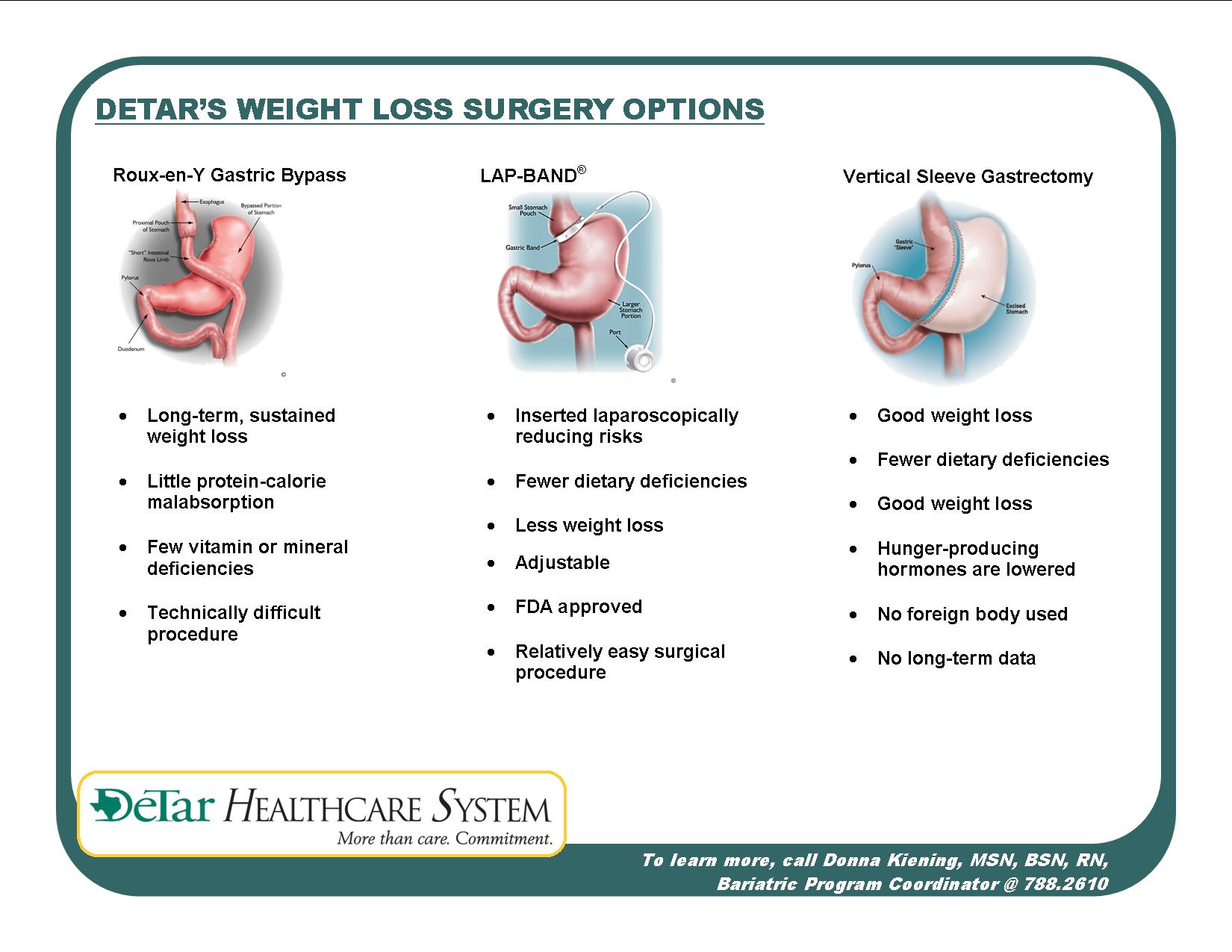 Learn More about Weight Loss Surgery
Our Top 5 Lists help you navigate the bariatric surgery journey, from deciding if a weight loss surgery procedure is the right choice for you to what the long-term will look like for your post-op lifestyle and weight loss success. You can also check out our Bariatric Frequently Asked Questions.