Preparing for Your Consultation with Dr. Chang
Your first consultation with your bariatric surgeon is an exciting step toward a new and healthier life. Before we even get to the nitty-gritty of what you should bring or with questions you should ask, you should understand that taking this first step is no small feat and you should be very proud of yourself. One of the most common comments we get after the procedure is over is "why didn't I do this sooner!" So you are well on your way.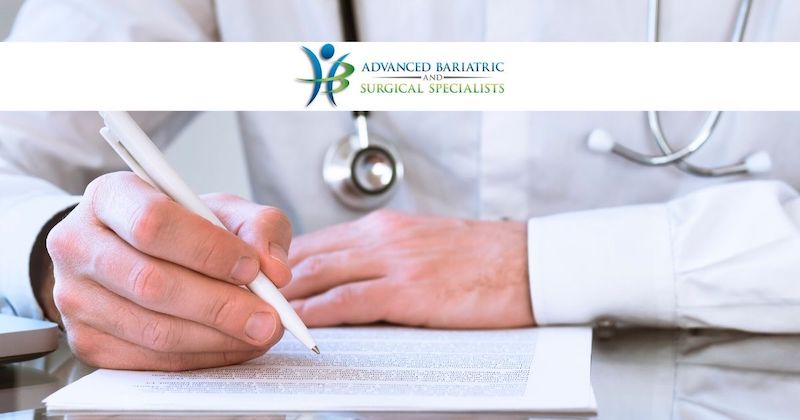 By now, you will likely have researched a good deal about bariatric surgery, and you should understand the basics of what procedures are available, what results you can expect as well as some of the benefits and risks of each individual procedure. During your consultation with Dr. Chang, you will get more detail on each of these procedures and how they apply to your particular circumstance.
Preconceived Notions
You may come to your consultation with preconceived notions about the procedure that's best for you. We often get patients asking about Lap-Bands, for example, but ultimately may be better suited for a stable procedure which is not only more effective, but also has lower complications over the long-term. Similarly, some patients will believe that the gastric sleeve is best for them, but many patients with poorly controlled diabetes or acid reflux may in fact benefit from a gastric bypass. All of this will be discussed at consultation.
Fear is Normal
We also want you to be very forthcoming about your concerns and fears about surgery. Trust us, we've done this enough to know that even the bravest of patients have a sense of nervousness. It is great to candidly discuss concerns during your consultation – Dr. Chang can allay those fears and make you feel more comfortable in the process.
An Important Decision
Also, remember that choosing your bariatric program is essentially a lifelong decision. We want you to feel comfortable with Dr. Chang and the rest of the staff in the office, we encourage you to speak to any available office staff members, introducing yourself and getting to know them a little bit. You'll be seeing them quite a bit over the first two years after surgery.
We encourage you to have a list of questions for Dr. Chang or one of the office staff. We want each of our patients to be well informed. Do not be afraid to write them down and ask them one by one. If you do not understand the answer, let us know.
Start the Process Now
Lastly, but not least, make sure you ask Dr. Chang what you can do today to make the procedure safer and more effective and make your life after surgery a productive one. The successful weight loss process doesn't start or end with surgery, but there's a lot you can do beforehand to help make the procedure as effective as possible. Further, preparing for your post bariatric lifestyle now, will make your new lifestyle easier to ease into.
Of course, if you have any questions before your consultation with Dr. Chang, we encourage you to call our office and speak to one of our helpful staff members that can offer you direction and guidance.
Related Topics:
Comments are closed.