Protein Punched Eggnog
Eggnog is a classic holiday staple for many. For a bariatric friendly version, consider using a protein shake instead of the traditional high calorie milk, cream and sugar combination.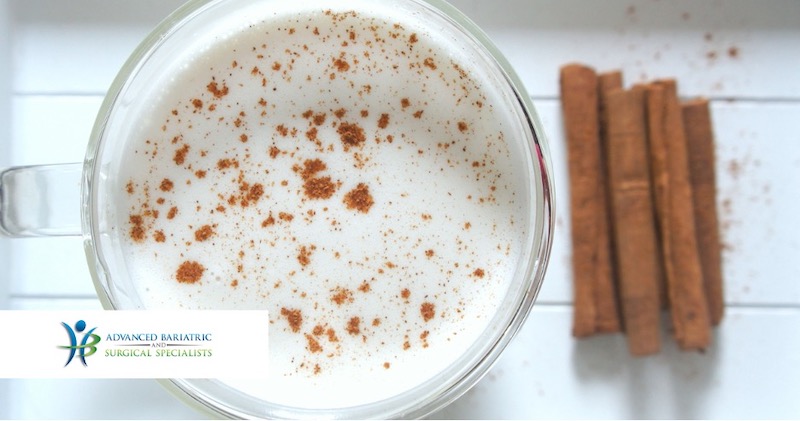 Ingredients:
2 11 oz. Vanilla Premier Protein® Shakes
½ cup liquid egg substitute
2 Tbsp no calorie sweetener
2 tsp rum extract
1 tsp vanilla extract
½ tsp + 1 pinch ground nutmeg
½ tsp + 1 pinch ground cinnamon
Directions:
Combine 2 Premier Protein® shakes, egg substitute and sweetener in a heavy sauce pan. Heat over medium for a few minutes, stirring continuously, until the mixture thickens slightly. You do not want your mixture to reach a boil. Add vanilla extract, rum extract, ½ tsp nutmeg & ½ tsp cinnamon. Transfer to a heat safe container and refrigerate for 3 hours or until thoroughly cooled. Stir eggnog before serving and garnish glasses with a sprinkle of nutmeg and cinnamon. Enjoy!
*This recipe was adapted from Premier Protein. For more Premier Protein recipes, click here.
Comments are closed.